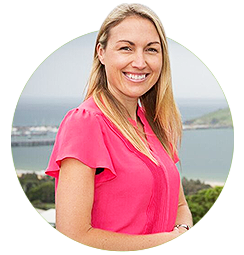 Sarah Wood

B Bus, LLB, Dip FP - Director

ActInvest is a Financial Advisory practice focused on helping clients to be in the best financial position they can be for their future. We believe that empowering people to take control of their investments leads to better financial, social, economic and environmental outcomes. We ask Better Questions to get a Better Result. Once we get to know you we can tailor a strategy to achieve your financial goals. However a Financial Plan means little without the steps to put it in place. We ensure you stay on track with our ongoing service commitment.

Sarah Wood holds a Bachelor of Business from the Queensland University of Technology, a Bachelor of Laws from Southern Cross University, a Diploma of Financial Planning and is the Butterworths Book prize recipient for Business Law at the Queensland University of Technology.

Sarah was formerly the West Australian Genxt Co Chair for the Association of Financial Advisers, is a current member of the Ethical Advisers' Co-op and is registered with the Tax Practitioners Board. Sarah has over 17 years experience in the Financial Services Industry and formed ActInvest (formerly One Horizon Consulting), specialists in responsible investment financial planning advice in 2012.
Areas of Specialisation
Sarah is passionate about finding solutions for those needing financial assistance at all stages of life, including advice in personal and business protection, wealth building, pre-retirement and retirement planning.
Sarah specialises in providing investment solutions that meet the needs, objectives and ethical investment preferences of her clients. This investment approach includes applying environmental, social and governance integration, screening of companies (e.g. Fossil Fuel companies), sustainability themed investments (e.g. clean energy funds and green property), engaging actively with companies and making impact investments.
Our Approach
1
Make an Appointment
You can contact us to arrange an appointment via our website.
2
The Initial Appointment
In our first appointment we will get to know you and what is important to you. We will ask you to bring along any insurance policies you may have, superannuation statements, pensions and loan accounts so that we can go through these together with you. It is in this session that we can start to formulate appropriate strategies to meet your goals.
3
Second Appointment
In this strategy session we will show you how you can achieve your goals whether it is preparing for retirement, protecting your wealth, investing in ethical and responsible investments or building your wealth.
4
Implementation
Having completed all the necessary paperwork with you, we will then process this on your behalf and follow up to ensure it is all completed. This not only takes away the administrative burden and saves you time but also gives you peace of mind that someone is looking after this aspect for you.
5
Ongoing Service
The key to staying on track with your financial goals is to continually monitor and "check in" on progress. We have a range of ongoing service packages to suit your needs from those that are looking to build their wealth to those that are enjoying their retirement.

Over 17 years of expert experience in empowering clients to secure their financial future

Advised on over $200 million of investment funds

Helped over 1000 clients achieve their financial goals
Certified Financial Adviser with RIAA