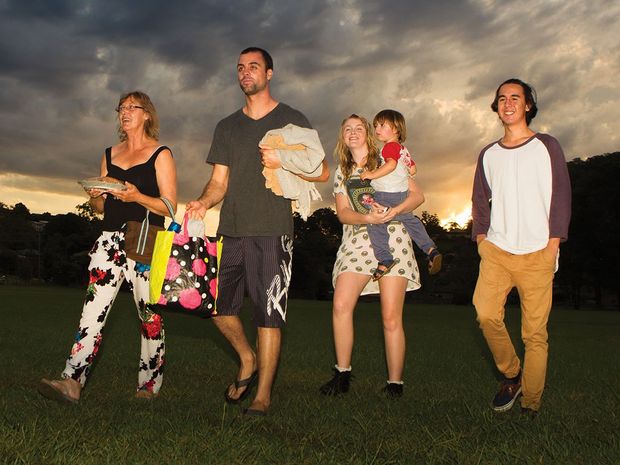 FORTY people gathered at the Coffs Regional Community Gardens on Saturday with a dual purpose.
They were there to mark Earth Hour and make a public launch of the newly-formed Coffs Coast Climate Action Group.
The action group is concerned for the future of the Coffs Coast under the impact of a changing climate and want to make a positive contribution to our future.
Guest speakers included Sarah Wood, local mother and business owner.
She spoke of the effects of climate change and hopes that her children would also be able to enjoy a high quality of life.
Highlight of the evening was the screening of feature documentary 2 Degrees.
The film reveals the chaotic failures of the Copenhagen negotiations on climate change but then shows the actions of a small South Australian community, striving to replace their coal-fired power plant with solar thermal and wind energy.
Participant in the film, Miriam Adams-Schimminger, was one of 100 young people who walked 300km from Port Augusta to Adelaide to support the community's campaign.
Despite many blisters, she described the walk as one the most inspiring events of her life.
"This was a campaign led by ordinary community members who realised they couldn't leave the future of their town in the hands of politicians," she said.
"I encourage everyone to think about how you too can start moving the Coffs Coast towards a clean energy future."
Andrew Ferguson was one audience member inspired by the feature.
"What a powerful movie," he said.
"Seeing it and all these people here tonight, has really got me hopeful about what we can start doing now here in Coffs."
The film may still be viewed online at 2degreesmovie.com and that website also includes useful ideas on what we can all do to help our climate.
Original article:  https://www.coffscoastadvocate.com.au/news/coffs-coast-climate-action-group-launch-earth-hour/2214323/