Financial Planning
​Preparing a financial plan with our clients begins with exploring the goals and issues that are most important to you. These may differ depending on which stage of your financial journey you are at.
For those that are building their wealth, we can assist with strategies such as:
Budgeting – Pay yourself first. We assist with determining the income you need to meet your goals and then automate it.
Reinvest the investment returns – the power of compounding and dollar cost averaging.
Receive automatic rates of return – speed up the process with strategies to save more, earn more, reduce fees, improve performance.
Know what your money is doing – The critical importance of Asset Allocation and rebalancing
The automatic money system – create a life time income plan
Financial competence – intelligence, responsibility and wealth protection
Debt reduction – cut years off your loans with the debt terminator strategy
For our pre retiree clients, the decision to retire permanently largely depends on whether you have the financial resources available to last you in retirement.
Working out whether you have sufficient funds to meet your retirement goals is an important part of pre-retirement planning. We assist you with this by:
Providing living in retirements calculations to determine if you are ready to retire
Implementing strategies to boost your retirement funds including-
Working part time and accessing your super at the same time
Building your superannuation balance whilst saving you on tax
Claiming personal tax deductions
Contributing to your super for tax saving purposes
For our clients that have already retired, it is still important to have a sound financial plan in place. Strategies such as converting your superannuation into a pension can be very tax effective and you should also know what aged pension payments are available to you to assist in your retirement funding.
We can assist with strategies such as:
If you are age 60 and over, you don't have to pay any lump sum tax or tax on pension income payments if you convert your superannuation to a pension plan
Tax savings on investment earnings inside pensions.
Applying for the aged pension and Seniors Card
In the above examples, the financial plan sets out our understanding of your current circumstances, articulates your goals and recommends a strategy to meet these objectives. We then offer an annual review service to ensure we are tracking your progress and to see if circumstances in your life have changed to make necessary updates to your financial plan.​
We are always available to discuss important financial decisions with you!
Ethical or Responsible Investments
Ethical, or Socially Responsible investment offers the opportunity for investors and savers to avoid the companies whose activities they would not want to support, and invest in those operating within a moral framework that reflects their own moral stance.
Responsible investors understand that companies or assets won't thrive whilst ignoring environmental, social issues, corporate governance issues or ethical issues. The process involves taking into account environmental, social, governance (ESG) and ethical issues into the investment process of research, analysis, selection and monitoring of investments.
There are a number of ways that investors can manage these non financial risks including supporting companies that use sustainable practices, excluding those companies involved in controversial industries and engaging with companies to improve practices.
This is an exciting and growing area of investment and one that we specialize in assisting investors with.
2021 Investment Performance Report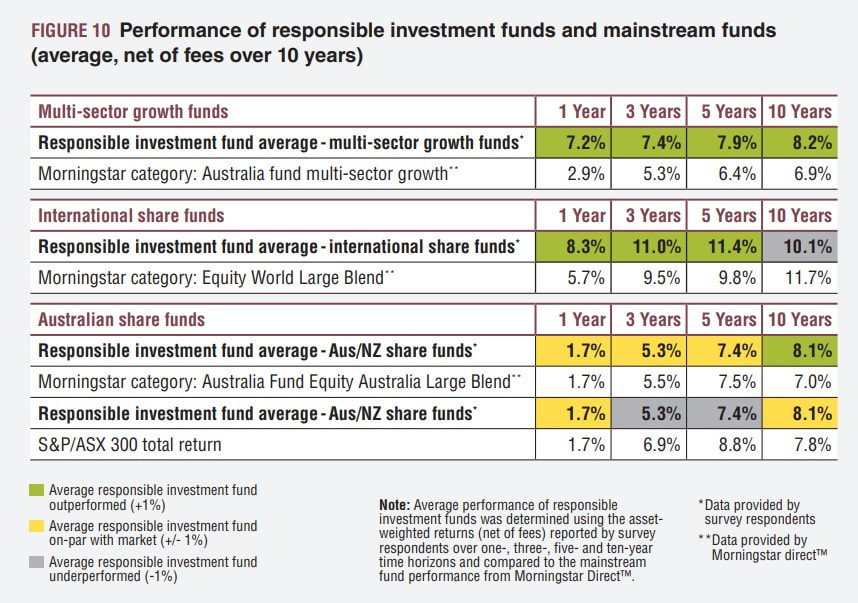 Over 17 years of expert experience in empowering clients to secure their financial future

Advised on over $200 million of investment funds

Helped over 1000 clients achieve their financial goals
Certified Financial Adviser with RIAA